SENSITIVE SKIN: A COMPLEX REALITY! In industrialised countries, OVER HALF of women claim to have sensitive skin. Symptoms include discomfort, redness, tightness and even prickling. The change in weather has also added to the problem. To soothe the fragile epidermis, choose hydrating products for sensitive skin.
A favourite brand of ours is the La Roche-Posay Hydreane BB Cream which was recently voted Best Overall by The Panel in the Sunday Independent & this is what they had to say … Formulated for sensitive skins, this is one of the best BB creams we have tested, managing to be both light and creamy. With SPF20, it also provides the protection you need all year round. "While this lends lovely radiance and smooths out the complexion, it doesn't at all look like you are wearing make-up" said a panellist. You just look fresh no matter how tired you are.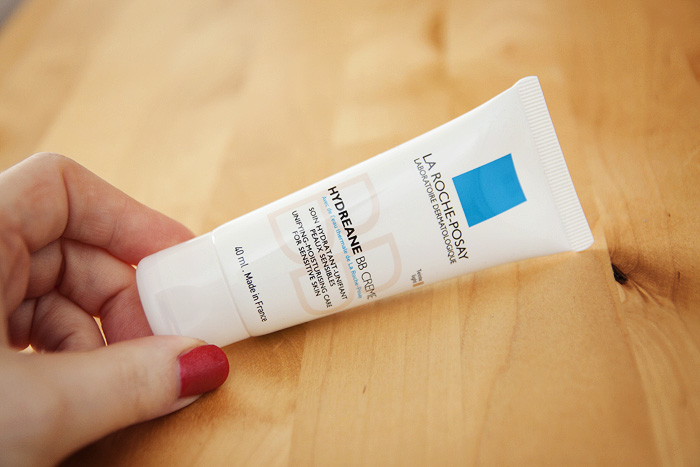 And for the month of October 2012 Buy two products from the Effaclar Range for just €20!!
Now introducing La Roche Posay Revolutionary Mascara for sensitive eyes – RESPECTISSIME ULTRA-DOUX Natural Defining Mascara. Nourishing Active Ingredients; Argan Oil > Rich in vitamine E and antioxidants, actively protecting and moisturising lashes, Shea Butter > Moisturising, softening and nourishing, revives lashes from base to tip. A soft Supple Brush > Comfortable Application thanks to its very thin and supple nylon fibers, even after 60 strokes (Fragrance-free, paraben-free, tested on sensitive eyes and contact lens wearers, anti-friction brush, Nickel-controlled, Anti-flaking hold. Selling at €17.95
Shop online at www.sammccauleys.com or in a Sam McCauley Chemists near you.